Meet the Pioneers
Our leadership team are all pioneers in technology with year's of experience for companies such as Dell, Toshiba, CapGemini, and Oracle.
Customer-focused
Sustainable
Secure
Scalable
CO-FOUNDER AND CEO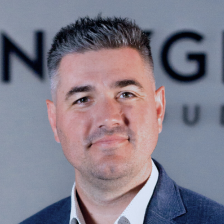 Chris Starkey
Chris, the dynamic CEO and Co-Founder of NexGen Cloud, is a passionate explorer of new technology and uncharted tech frontiers. His passion is not just a personal interest, but a driving force that has led to an extraordinary track record in tech investment and fundraising. Chris's keen eye for potential and his strategic acumen have enabled him to raise significant funds, fostering the growth of numerous promising tech start-ups. Chris founded Bure Valley Group, a platform onto which supports young entrepreneurs in seeking the initial seed funding, all the way up to Series A. His guidance and mentorship has catapulted some of these start-ups into partnerships with top-tier companies, yielding impressive returns for investors.
With a bold yet grounded vision, Chris is steering NexGen Cloud towards becoming the next European Unicorn business. His leadership continues to steer the company towards this ambitious goal.
Co-Founder & CSO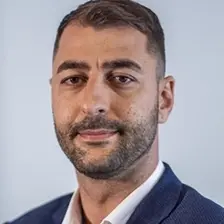 Youlian Tzanev
Youlian brings a wealth of entrepreneurial experience to the table. Known for his exceptional networking skills, Youlian has a knack for uniting people and ideas, a talent that has proven invaluable in his real estate ventures. These ventures have seen over $2 billion in sales in just two years, a testament to Youlian's strategic acumen.

Always looking ahead, Youlian is a visionary, constantly identifying new avenues for revenue generation. His ability to understand and navigate new industries and technological advancements is unparalleled, as he effortlessly balances technical operations with wider business implications. This unique skill set continues to drive NexGen Cloud's success in an ever-evolving technological landscape.
CO-FOUNDER AND CIO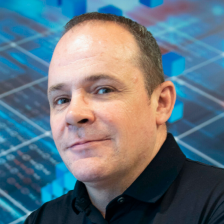 Antony Wade
Antony's long experience in the tech market began three decades ago, trading tech companies on the LSE.
After many years in senior management for a world leading blue chip manufacturing company, Antony put his extensive knowledge in financial management to use. He invested in tech start-up companies and co-founded Bure Valley Group; a network of sophisticated investors who help young technology companies grow from inception and build their revenue streams.
Antony has played a pivotal role, not only in raising millions in investment for young tech companies through the network, but also in the rapid pace at which the network has grown. Antony is a key board member and helped conceive the idea of NexGen through his passion in developing new tech companies.
CTO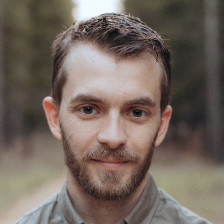 Cory Hawkvelt
Cory Hawkvelt is a cloud systems architect and engineer with a long track record of managing large IT teams of up to 650 personnel for large organisations around the world. In addition, he has over 15 years' experience in software development providing a very diverse range of skills to help develop our current and future projects.

Over the last two years, Cory has been acting as CTO for a large cloud company, one of the only two authorised to work with the government on some of their higher tier security cloud projects, earning him NV1 security clearance.

He has been responsible for the development and build-out of many highly secure cloud environments for the public sector, a skill set that we desire to make sure NexGen Cloud operates at the highest level of security it can throughout the entire organisation.
COO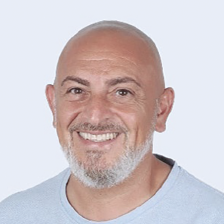 Samuel Akdemir
Samuel is a results-oriented sales and leadership professional and a true veteran in the IaaS industry with 20+ years' experience. Samuel has dedicated his career to one of the heavy weights in this space: Oracle Corp. Before joining NexGen Cloud, he was a Sales Leader for Oracle in several locations in EMEA and has been a key driving force in building European sales teams over the last 20 years.

"I understand what is required to get the most out of your team; you can get the same work out of a 50-man team as a 500-man team - the efficiency of which they operate is what matters. I also believe that having a clear go-to market strategy is key, as is identifying who is a possible partner and who isn't. My plan is to ensure the NexGen Cloud team undertake a fast and healthy scaling to become a global leader in the GPUaaS market."
CFO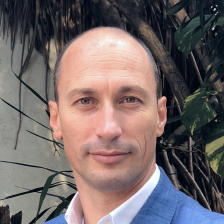 Manuel Fernandez
Manuel has a distinguished track record in financial planning, structure optimisation, and managing business financial risks. Hehas successfully overseen debt restructuring with over 25 banks, managing a volume exceeding 200 million euros. As a board member, Manuel reports directly to the Executive President andthe Shareholders board and has conducted financial analysis for over 30 companies.

His expertise extends to designing new cost control andconsolidation reporting policies, implementing ERP systems, and managing various departments. His passion for Big Data, AI, and Business Intelligence, coupled with his certification as a ForensicEconomist and Accountant, further bolsters his role at NexGen Cloud.